Air travel could be disrupted during the peak summer holiday season as the U.S. refuses to budge on a deadline to install new sensors on planes, according to airlines.
These sensors are used to ensure that 5G wireless technology does not interfere with aircraft altimeters, the instruments used to measure altitude — especially important for bad-weather landings.
Pete Buttigieg us The U.S. Transportation Secretary said on Tuesday that the Biden administration does not plan to give airlines more time to upgrade their altimeters.
Last year, tech companies Verizon and AT&T reached a deal to delay the rollout of 5G technology until July 1, 2023, to give airlines time to retrofit altimeters.
The decision comes after several previous delays.
Last week, however, the U.S. Federal Aviation Administration (FAA) also said it did not intend to extend the deadline before the new rules take effect.
What rules does the FAA propose?
Earlier this year, the FAA said it proposed requiring U.S. passenger planes to be equipped with 5G C-band tolerant radio altimeters or install approved filters by early 2024.
These rules affect nearly 20,000 aircraft worldwide.
The proposed airworthiness directive would require airlines to modify aircraft flight manuals to prohibit low-visibility landings after June 30 unless modifications have been made.
American Airlines, an industry group representing American Airlines (AAL.O), Delta Air Lines (DAL.N), United Airlines (UAL.O) and others, said "airlines are working hard to make sure their fleets are compliant. radio altimeters, but global supply chains continue to lag current demand. Any government deadline must take this reality into account."
The Risk of Summer Travel Disruption
On Tuesday, the International Air Transport Association, which represents more than 100 airlines flying in and out of the U.S., said more time would be needed and many airlines would have to refit most of their planes twice in just five years.
It said: "Supply chain issues have made it impossible for all aircraft to be upgraded by the July 1 deadline, which could disrupt operations during the northern summer tourist season.
"Airlines did not cause this. They are victims of poor government planning and coordination."
The upgrade could cost £511m, the association added.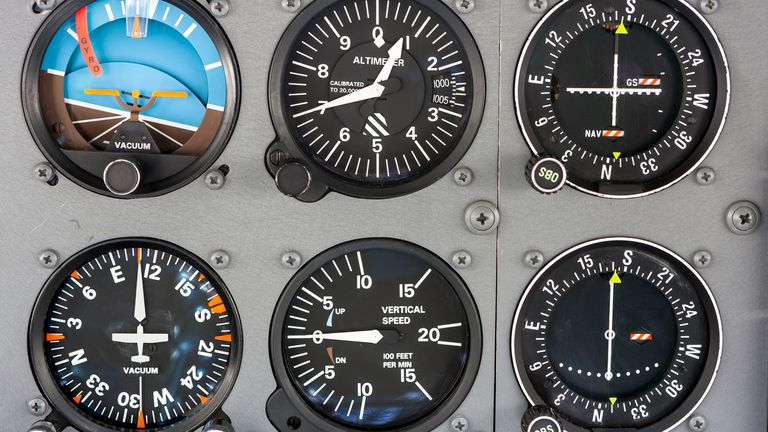 How will 5G interfere with planes and flights?
Last year, the FAA said it was working to ensure radio signals from 5G technology could safely coexist with U.S. flight operations.
Concerns that 5G service could interfere with aircraft altimeters caused brief outages at some U.S. airports as international airlines canceled some flights in 2022.
Following the outage, the federal aviation agency stated: "Because proposed 5G deployments involve new combinations of power levels, frequencies, near-flight operations, and other factors, the FAA must impose restrictions on flight operations using certain types of radio altimeter equipment in close proximity to 5G networks. Antenna in .
"These safety restrictions may affect flight schedules and operations.
"As we make progress in safely integrating 5G and aviation, the FAA continues to work every day to reduce the impact of this disruption."
Acting FAA Administrator Billy Noren reiterated last week that the FAA has given airlines until July 1 of this year to make the changes.
He added that if the planes were not fitted with sensors by July 1, they would not be able to take advantage of routes with reduced visibility – which could cause affected flights to be diverted.
What is 5G?
5G is the latest version mobile network technology. It simply refers to the "fifth generation" of mobile networks, following its predecessors 3G and 4G.
Each new generation of technology continues to change the way we access the internet as we move around.
According to Ofcom, 5G enables faster browsing and is "significantly faster than previous generations of wireless technology".
But it's not just about speed.
5G also offers greater capacity, allowing thousands of devices to be connected simultaneously within a small area.
Read more from Sky News:
Is 5G Overhyped?
5G signal disrupts US flights
What is C-band 5G and why is it important?
C-band is a part of the radio spectrum that provides fast transmissions for cellphones and home internet over a wider area.
According to HighSpeedInternet.com, wireless companies use airwaves to give you easy access to the internet from your phone, and C-band sits in the middle of the radio spectrum used for 5G networks.
Some of the advantages of C-band 5G are faster speeds and longer range without the need for phone towers.
Which wireless carriers agreed to delay the 5G launch?
Verizon (VZ.N) and AT&T (TN) voluntarily agreed to delay some use of C-band 5G until July 1 as airlines work to retrofit aircraft altimeters.
The four major U.S. networks have also agreed to take some voluntary actions to address aviation safety concerns and allow the full use of C-band wireless spectrum for 5G.
After extensive discussions with the FAA, the agreements with Verizon, AT&T, T-Mobile US and USCellular allow the networks to increase power levels to allow full use of the C-band by July 1.
"We believe we have identified a path that will continue to allow aviation and 5G C-band wireless to coexist safely," said Acting FAA Administrator Billy Nolen.
"We thank Verizon and AT&T for their willingness to continue this important and productive partnership with the airline industry."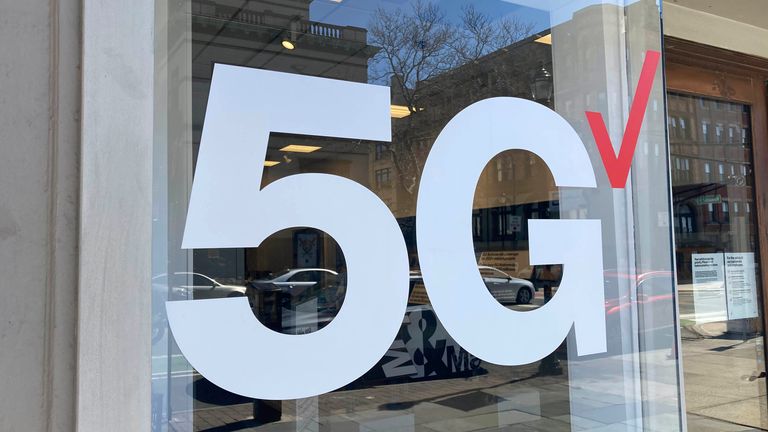 Is 5G already rolling out in the US?
According to technology website Lifewire, the networks that have rolled out 5G across the United States are as follows:
• Verizon
• AT&T
• T-Mobile/Sprint
• US Cellular
• C Spire
• Charter's Spectrum Mobile
• Comcast/Xfinity
• starry
• Google Fi and Simple Mobile
• Nex-Tech Wireless
• US Mobile
• Mint phone
• Cricket Wireless
• visible
• plate
• Mobile Communications