The first full-scale digital replica of the Titanic has been created – and experts say it could be used to unlock the mysteries of the world's most famous shipwreck.
Scientists have created what they call a "digital twin" of the passenger ship that sank in the Atlantic Ocean in 1912 after hitting an iceberg on its maiden voyage Southampton arrive New York.
Some 1,500 people perished in the sinking – still one of the largest shipping disasters in world history.
A digital twin of the wreck was created using bathymetric mapping of the real Titanic, which lies 3,800 meters (12,500 feet) below the Atlantic Ocean.
It's so detailed that you can even make out the serial number on a ship's propeller blade in a 3D image.
Scientists could use the digital replica to study new details about the sinking of the passenger ship, experts believe.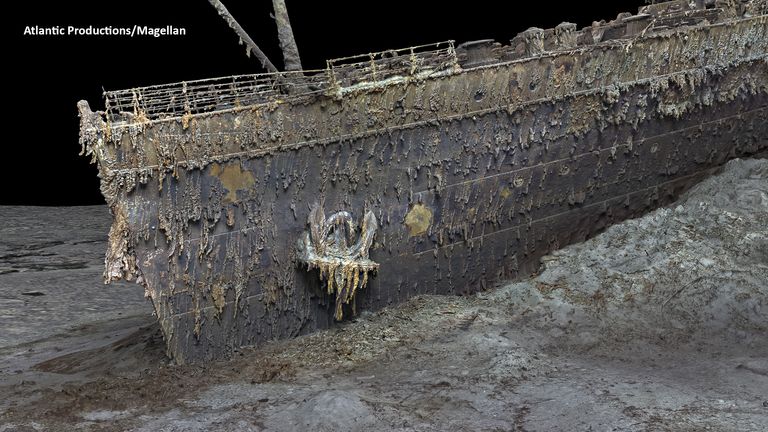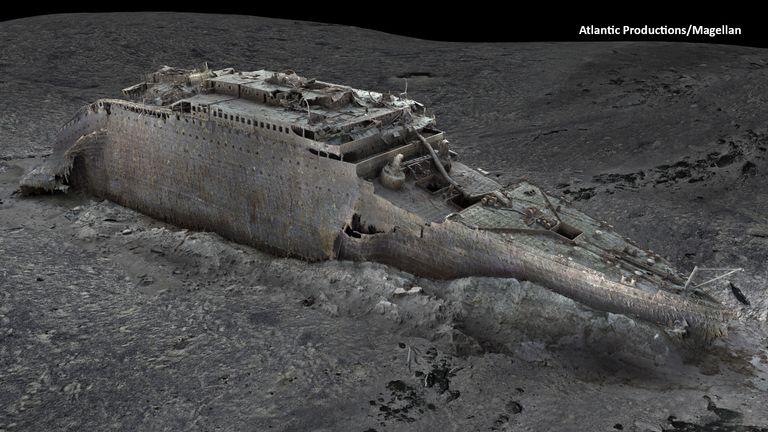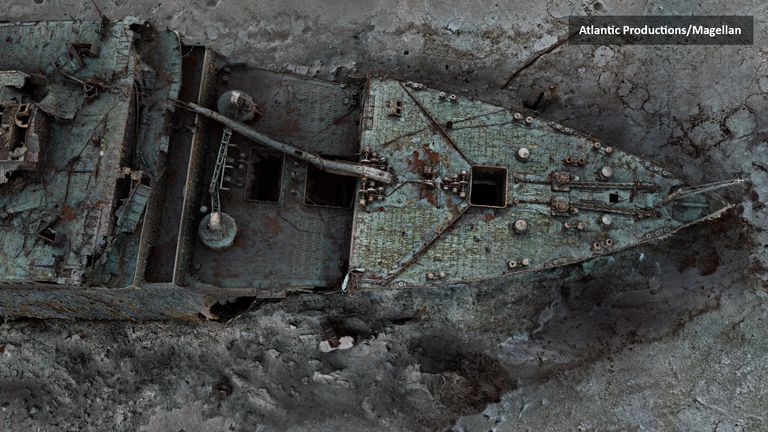 "Game Changer"
Parks Stephenson, a Titanic expert who has studied the ship for the past 20 years, described the project as a "true game changer".
"What we're seeing for the first time is an accurate and realistic depiction of the entire wreck and debris scene," he said.
"I saw details we hadn't seen before, which allowed me to see the wreck with new eyes, building on everything we'd learned so far.
"We've got actual data that engineers can use to examine the real mechanisms behind the rupture and sinking, getting closer to the true story of the Titanic disaster.
"This is the beginning of a new chapter in the exploration, research and analysis of the next generation of Titanic."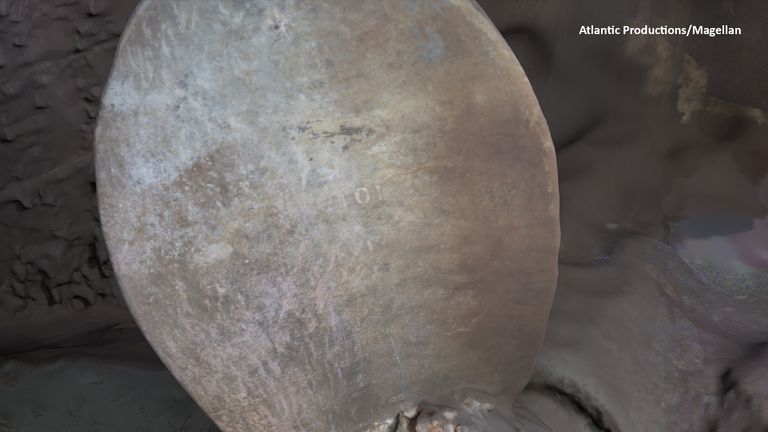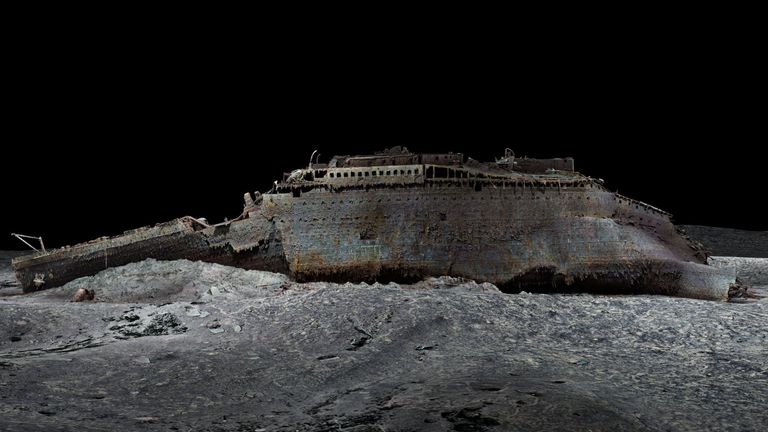 read more:
New Titanic footage shows 'highest quality ever' wreckage
Titanic wreck gets extra protection
The digital twin was created by deepwater specialist Magellan using more than 715,000 images of the wreck and full 4k video footage captured using two submersibles called Romeo and Juliet.
The submersible mapped every millimeter of the wreck – which split in two as it sank – in detail. They also mapped a debris field for three miles around the wreck.
Previous optical images of the ship have been limited by low light levels and generally poor water quality around the wreck.
Titanic "Never Seen Before"
Magellan's Gerhard Seifert, who led the expedition, said the company's digital twin provided a "highly accurate realistic 3D model" of the wreck.
"This model will allow people to zoom out and see the whole thing for the first time," he said.
"So, by capturing this 3D model, we were able to visualize the wreck in a whole new way, and you could see all kinds of amazing little details.
"This is the Titanic like never before."
Magellan founder Richard Parkinson described the results of his team's project as "amazing".
"Over the course of the Titanic project, the amount of data we acquired was enormous — about 7,150,000 images and about 16 terabytes of data," he said.
"We believe this figure is about ten times greater than any underwater 3D model that has been attempted before."