Hear how our Access Control and Lockdown survey participants are making their technology work for them.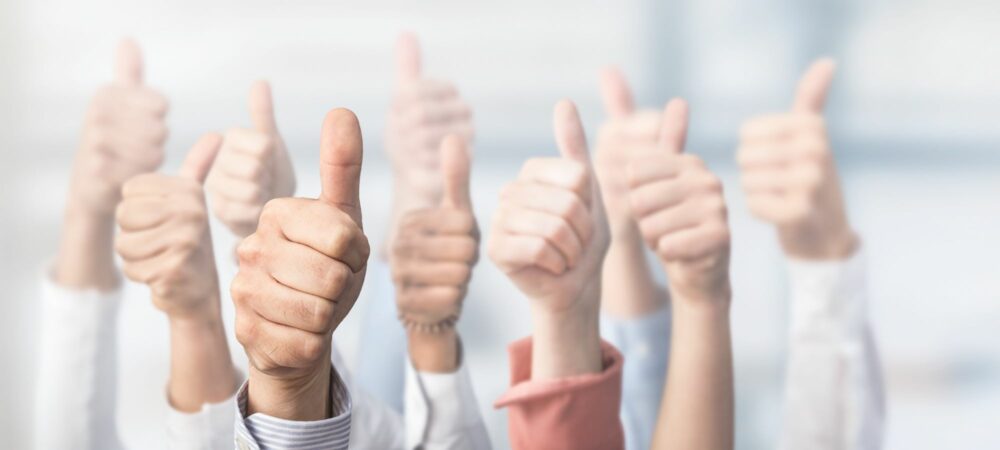 Photo via Adobe, courtesy of REDPIXEL
We asked our 2022 Campus Security Access Control and Lockdown survey participants to tell us about their success with the project. Here's what some of them had to say.
We use various locking systems and are actively working to improve/simplify some of them. We have a solid and safe system to function as a small private school in the country with limited funding.
We finally converted to a system on campus.
Card access badges are regularly added to the system and work well.
Building door proximity readers restrict 24/7/365 access to the Administration Building, as well as the after-hours classroom building, unless they have computers programmed for after-hours activities.
The frequency of the event increases the likelihood that the staff will take it seriously and won't brag about the subject.
We had some police activity nearby and the playground supervisor decided to put the students in. It was nice to open the door with just my card, knowing that when all the students entered the building and closed the door, it was already locked.
Prevent unruly children from entering other classrooms.


We found a visitor during a license scan. He appeared as a harasser.
We recently had a "safe" lockout (not a full lockout). All staff perform their duties with due diligence.
Maintenance personnel can easily submit work orders for faulty doors and locking devices when prompted.
The access control system did a good job of spotting who tried to disarm the school but left before the responders could get there. I can go back and find out who it is and make sure this doesn't happen again or we'll shut down their after-hours access.
Trial tested some wireless locks that worked successfully with the system. Check out our next building project is 99% card access on all doors.
Our campus has the ability to protect all external doors leading to the campus, allowing us to quickly lock down the campus.
We have included the ability to remotely lock down each building individually, as well as the entire campus, through an expedited procedure. Our newly acquired and remodeled area has recently changed specifications for the use of classroom intruder locks on our classrooms.
Visitors sometimes still think they can get into the school, but are surprised when the door is locked and they can't get in. Some people tried to enter doors other than the main office because it was confusing where the front door was located, even though the front office was clearly marked. Access control blocks this access. We can also talk to visitors through some of our cameras and redirect them to the front desk.
Hardwired online access control with remote locking capability.
The Department of Homeland Security will do the assessment.
Every new measure we take has been a success! Security is understood/accepted, but not a positive priority. The owners/directors take very proactive steps to ensure new safety measures are established and followed on a daily basis. Safety is as important as learning objectives/outcomes! !
Students know where they need to evacuate and how to lock down.
Reduce the number of public entrances. Efforts to improve locking capabilities.
We haven't had to close campus for the past few years. Most of our academic buildings and all of our residence halls have swipe card access. Most buildings on campus have at least one exterior door that can be accessed using a card after hours so that we don't have to issue keys to the building, except for those responsible for unlocking the building during normal business hours.
Access control has been successful – the ability to remotely lock the door is a nice feature, but the door is always locked.
We have had multiple lockdown drills in all SRO-equipped high schools, 5 in our county. There was a school shooting at a school in Douglas County (Miladan South High School) and all agencies and schools have learned from it and have done better since then. I believe this is a big wake-up call that it could happen. If we don't prevent more from happening. We are proud of our highly trained SROs here for active fire drills. We also have K-9s patrolling schools in our county looking for drugs. We've tested the Control Access and Lockdown drills and everyone has done a good job.
All exterior doors are locked and accessible via a controlled access system.
Video surveillance can quickly determine if someone is trespassing.
We were able to isolate individuals entering the building through the outer door by locking the inner door.
We have a security upgrade at the main entrance. A construction project is currently underway at the primary school to enhance access control. Putting two sets of doors actually before our main building.
We recently upgraded our secure foyer with double locking doors and separate entry doors for staff and visitors. The upgrade also includes the installation of "bench drawers" for any materials visitors may want to put down. We have tried to limit visitor access as much as possible; visitors are not allowed to cross the foyer without an appointment.
Most of our schools have fences. All staff and visitors are required to log in to campus through a single point of entry. All staff wear ID cards. Good working relationship with local police.
Visitors don't always find the front desk and try to get in through other doors. There are cameras and audio on these other doors so we can direct them. People are still surprised when they pull a door and lock it.
Our secretarial staff is responsible for regulating the flow of our 1 POE into the school and they do a fantastic job.
Electronic access to external residence halls was recently added.
Recently we have revised where students can enter and leave the school. Restrict access points.
We recently moved to every building with at least one electronic access control point.
Added and updated some access points in many of our buildings.
Several workers reported the door being propped open in less than 90 seconds.
Weapon detection systems have recently been added to all of our secondary schools and will be used in primary schools as funding allows
Access cards reduce the likelihood of an exterior door being unlocked. All classroom doors are always locked and a key is required to enter. All exterior doors are locked at all times and require a key or access card to enter.
Safer, more modern locking systems and campus security practices/methods over the past 3 years.
We have immediate lockdown capabilities in all emergency departments. This happens almost every day due to the felony trauma in our community. This works great.
We are on the fringe of downtown and frequented by homeless/street people. Our magnetic door locks allow us to screen people to make sure no one comes in with a current mental health or substance abuse issue. If so, staff will meet them outside to assist the individual.
We have not had any negative events, which may have been avoided through perimeter observation, digital video systems and integrated intrusion alarm systems
Hardwired online management of electronic access control. The storage room features a mechanical lock that means no one can inadvertently leave the door locked.
We are making progress in changing the way teachers think. Some teachers are still trying to open their classroom doors, but our training and sweeps are trying to minimize this behavior.
Code Red program protects students in classrooms more proactively and reactively
We are currently installing remote control and electronic door locks.
We recently mandated that all departments must submit a list of prospective agency workers to security. If the visitor is not on the list, they must be authenticated or denied access.
We had a non-student on campus that was able to get into an unlocked side door and once we saw the person we locked the door remotely and then the manually locked door we had an officer lock that door and Escort individuals off campus.
Every time we go through a lockdown, whether it's for a real situation or drilling, we find something that can be fixed or changed. For example, the door lock fails.
Staff response to a sudden intruder incident. 95% responded in an appropriate manner to keep their area safe.
We are adding panic button.
Teachers can initiate lockouts in the classroom.
We are currently updating our locks. Key chains and separate wired doors with keypads will be replaced by access cards and interoperable door systems. Access can be programmed and controlled using the new system.