Declaring that COVID is no longer a global health emergency is a historic moment.
It could be seen as a formal declaration of the end of the pandemic It claimed the lives of nearly 7 million people worldwide in three years and sickened billions more.
This in itself is a bureaucratic step. When the World Health Organization declares a public health emergency of international concern (PHEIC), it requires countries to officially report statistics, take steps to protect citizens and travelers, and monitor the virus.
For many countries, such as the UK, the decision has little impact on what we do.
But where the healthcare system is under-resourced, it can free up capacity to deal with other major disease threats, including tuberculosis, HIV and malaria, which persist throughout the pandemic – with 650,000 deaths in 2021 alone HIV.
In many ways, it's time.
More than 5.5 billion people have now been vaccinated against COVID – more than 70% of the world's population. Nearly everyone who is not infected will become infected and will most likely be reinfected with the virus itself.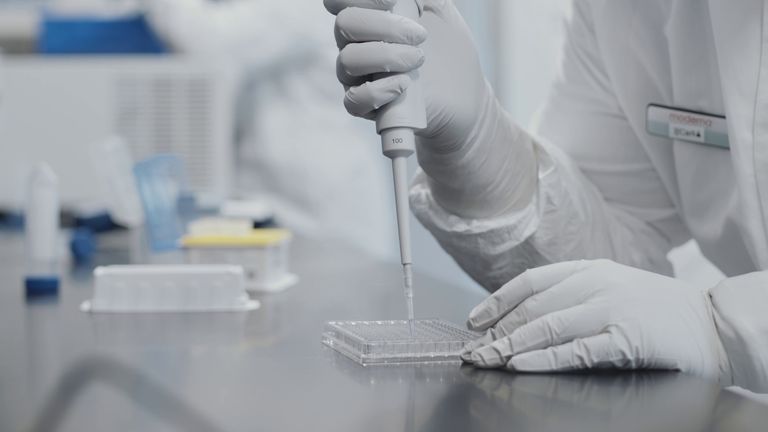 This growing global immunity has translated into a steady decline in deaths from the January 2021 peak.
The only exception was a sharp rise in January of this year, after which China scraps zero-coronavirus policy The virus is capable of infecting millions of unvaccinated or under-vaccinated people.
COVID deaths are now at their lowest level since March 2020.
read more:
The NHS COVID app is shutting down – but is the pandemic really over?
COVID vaccines may be linked to tinnitus as new theory emerges
Lung COVID: 'I'm grieving for my life'

But the World Health Organization did not take this decision lightly — and the unintended consequences could be serious.
The virus hasn't faded into the background like its viral cousin, the seasonal common cold.
The new variant, the latest known as XB.1.16, is spreading in places like the Indian subcontinent, causing waves of infections and hospitalizing hundreds of thousands.
Millions more live with a complex set of post-COVID conditions that will burden health systems for years to come.
Continued monitoring for new forms of this virus or others, and efforts to increase the availability of vaccines – especially in the poorest countries – are essential.
They are key to protecting the world from whatever the ever-evolving coronavirus might throw at us, and to anticipating the next pandemic before it's too late.
Surveillance and genetic sequencing efforts have declined "significantly" around the world, according to the World Health Organization.
If countries interpret the end of this emergency as a hint of a return to business as usual, we will forget our biggest lesson from the pandemic.