It looks like a bus, it sounds like a bus…it is a bus. However, it is self-driving and is believed to be the world's first autonomous single-deck passenger transport service.
Journalists were called to a unit near Edinburgh on Monday to board the nine-tonne vehicle for a test run with passengers before the official launch.
Paying players will be able to cycle along the 14-mile stretch between Fife and the Scottish capital.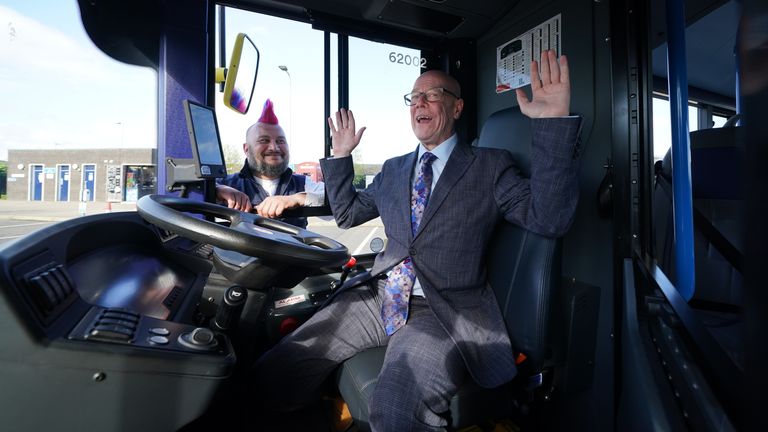 The service will be trial run until 2025 with a fleet of five Alexander Dennis Enviro200AV vehicles.
However, the "autonomous driving" boast is not worthy of the name.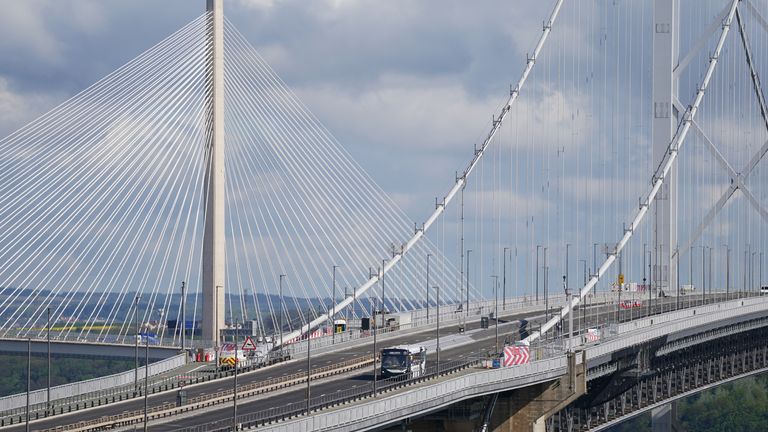 It's a vehicle with a "safety driver" behind the wheel who guides the bus through turns.
He ended up nervously removing his hands on the famous Forth Road bridge when the road straightened.
Controlled by state-of-the-art sensors, the bus moves slowly. All eyes are watching the road ahead vigilantly. A far cry from the usual relaxing experience.
It can go up to 50 mph, but the media is nervous about anything going wrong during their "big moment".
In fact, it's a pilot that requires twice as much manpower as a standard bus. There is also a conductor on board to help.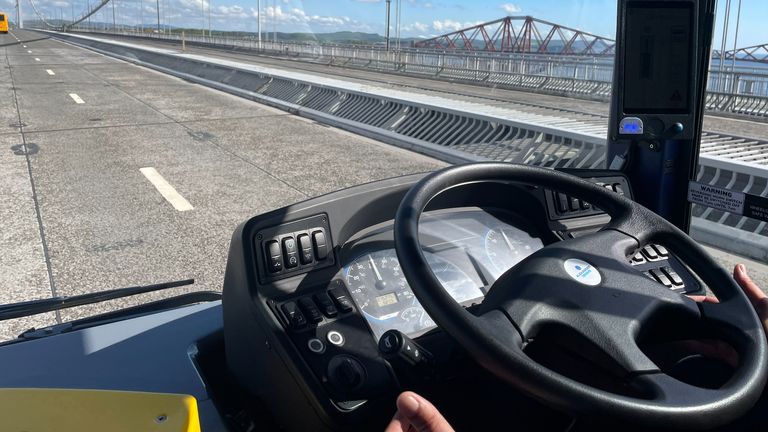 read more:
Self-driving buses are coming soon
Self-driving cars: Drivers will be 'not liable for collisions and can watch TV behind the wheel'
Exclusive ride on the first self-driving motorcycle
The sustainability of this in the "real world" is questionable. Businesses need cash, and this model seems like a drain on resources to show off a new technology.
The team behind the bus told reporters that Dubai and Tokyo had shown great interest in turning it to international markets.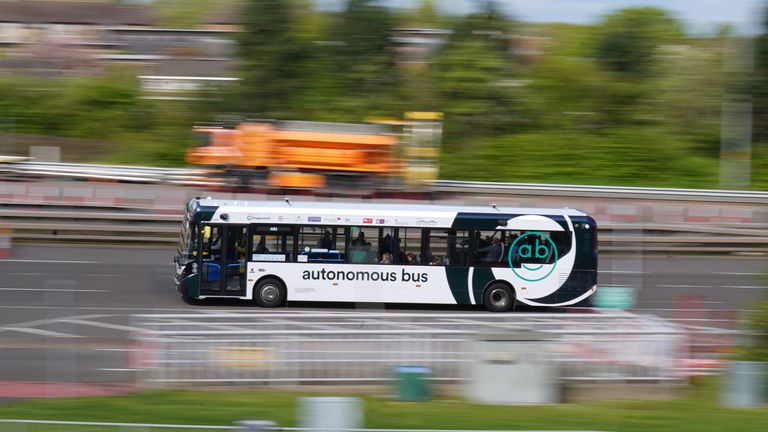 But this is a long way from becoming the norm. It may take until 2040 to completely remove the driver. The pace of technological change could mean we'll all be living in a different world by then.
Still, it's a big moment for Scottish and British engineers who will remember with pride the moment they delivered the first 'driverless' bus.