Two late-season hurricanes that hit Florida's east coast helped shed light on possible shipwrecks in the 1800s.
Buried under the sand of Daytona Beach, Floridafor two centuries, beachgoers and lifeguards have discovered the wooden structure protruding from beneath the sand.
The 80- to 100-foot wooden boat was found over Thanksgiving weekend in front of homes on the Volusia County coastline that had collapsed into rubble in an earthquake last month Hurricane Nicole.
These properties have become fragile Hurricane Ianstruck in late September, sweeping across Florida's southwest coast and central Florida.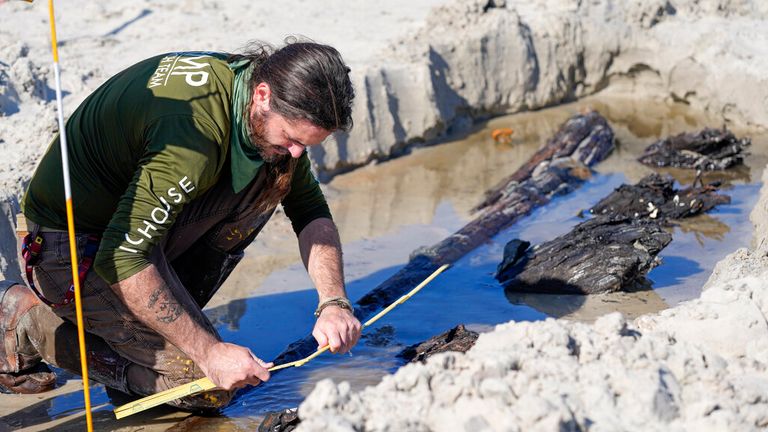 Maritime archaeologist Chuck Meade leads a team from St. Louis on Tuesday. Inspecting the beach find in Augustine, Florida, it described it as an "amazing event".
He said he was sure the structure was a wreck because of how it was built and the materials used such as iron bolts.
While the discovery is rare, such discoveries are "happening more frequently" as climate change leads to "more intense hurricane seasons," he added.
Hurricane Nicole may have uncovered 1800s-era shipwreck in Daytona Beach, archaeologists say

In addition to removing sand and digging a shallow trench around the structure's timbers, the archaeological team sketched and took measurements while excavators used shovels and trowels to reveal more of the framework.
There are currently no plans to move the ship off the coast of Daytona Beach, but efforts are underway to find out more about its origin.
"We will let Mother Nature bury the wreckage," Mr Meade said.
"This will help preserve it. As long as that hull is in the dark and damp, it will last a long time, hundreds of years."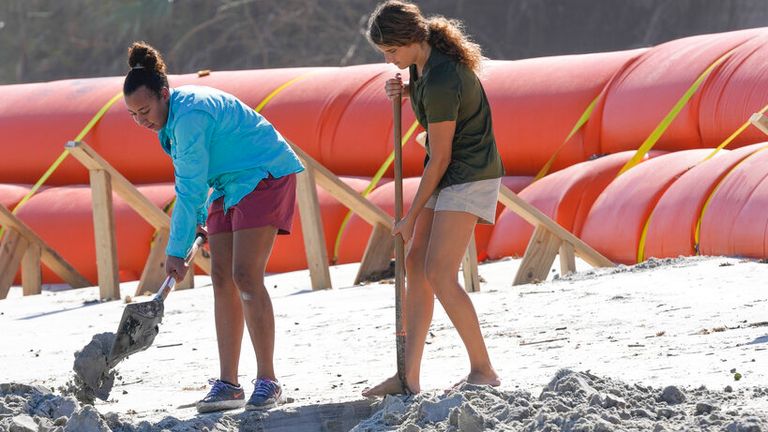 This isn't the only unusual item exposed off the coast of Florida.
Hurricane Nicole also exhumed the remains of six people in what is believed to be a Native American cemetery in Martin County, about 160 miles south of Volusia County.