A good day ended yesterday with several early evening downpours that quickly swept the area, bringing a quick 0.25 inch to some lawns and gardens. After waking up, the ground was a little wet this morning, but the general theme for the day was to be dry and allow for another good afternoon as temperatures rebounded into the low 70s.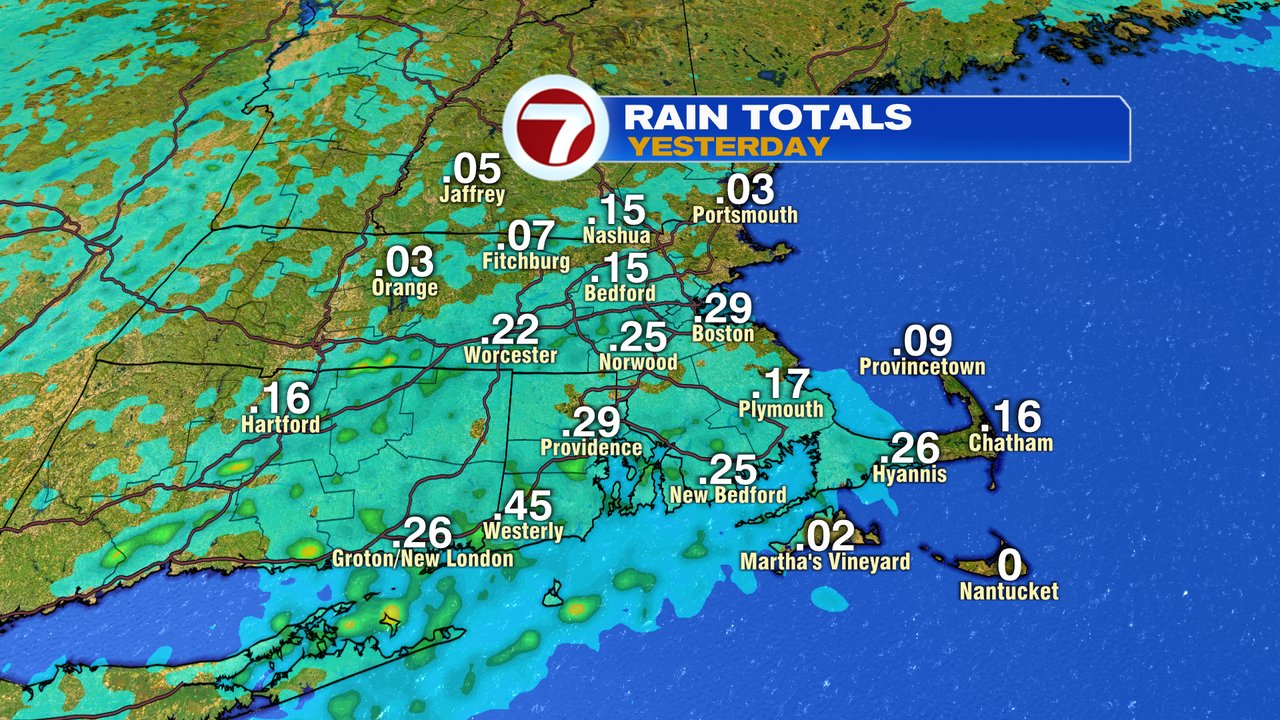 Tomorrow, we'll take it down a notch to the high point of the '60s. While on-site watering can't be ruled out, most of the day is dry and we'd be better off taking a break outside or hitting the pitch for the kids.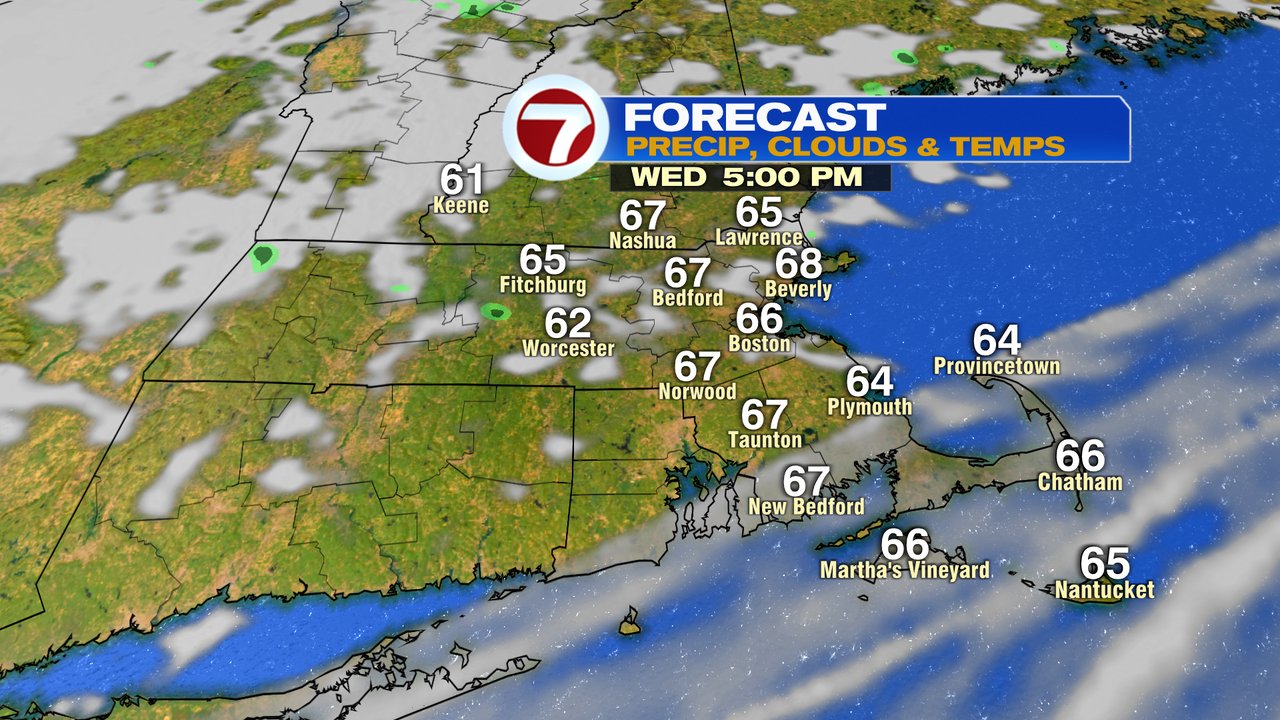 Quiet, dry weather continued into the weekend as temperatures cooled a bit, but remained around seasonal levels (in the 60s). The rain left by Ian is likely to approach the South Coast this weekend, but most of it appears to cross the mid-Atlantic this weekend.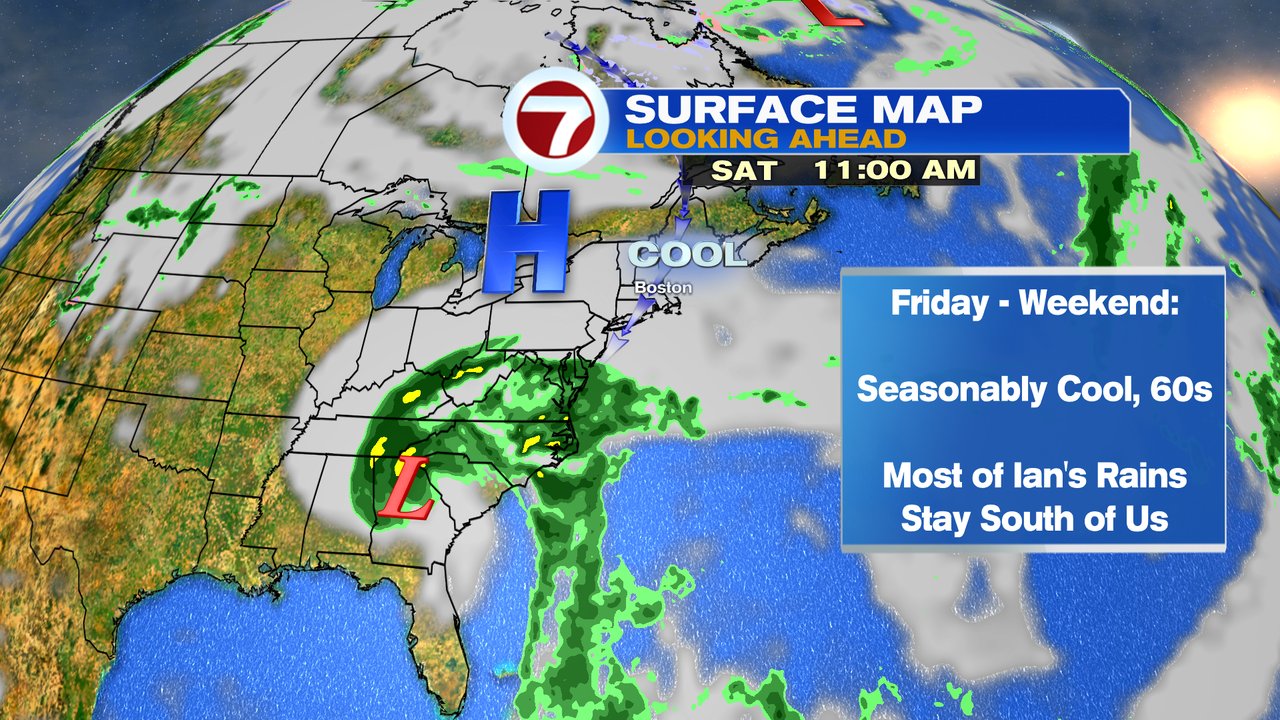 Hurricane Ian was a Category 3 storm over western Cuba this morning. Ian is expected to move north, then northeast toward the west coast of Florida, making landfall late tomorrow or tomorrow night, possibly near Tampa. The cone of the projected path extends from Fort Myers to the Big Bend region of Florida, as any swing to the east or west changes the landing position. This has prepared large swathes of Florida's west coast for the hurricane.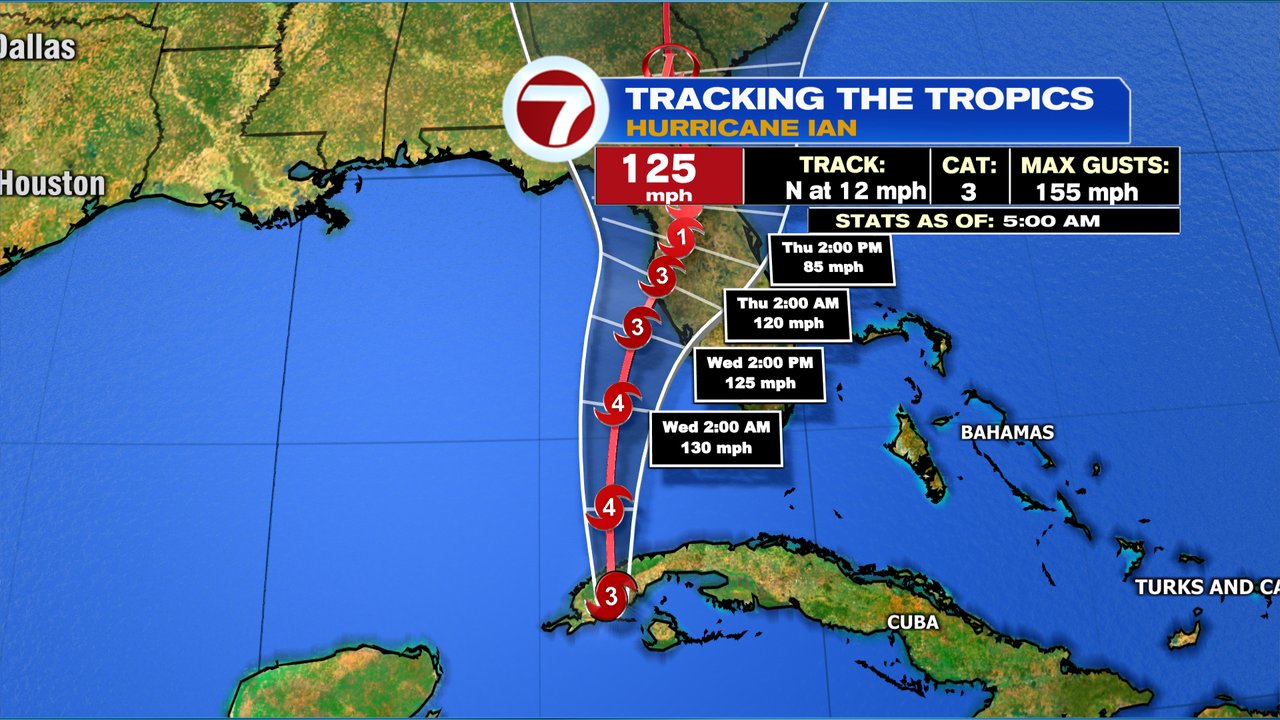 Wind tends to make headlines for hurricanes, but due to the shallow waters off Florida's west coast, storm surge can become a big problem with sea level rises of 5-10 feet. If the track is on or above the northwest side of Tampa Bay, storm surge damage there will be very high. A track south of Tampa will keep Tampa away from the worst, but you'll see higher surges and more from farther south from Sarasota to Fort Myers destroy.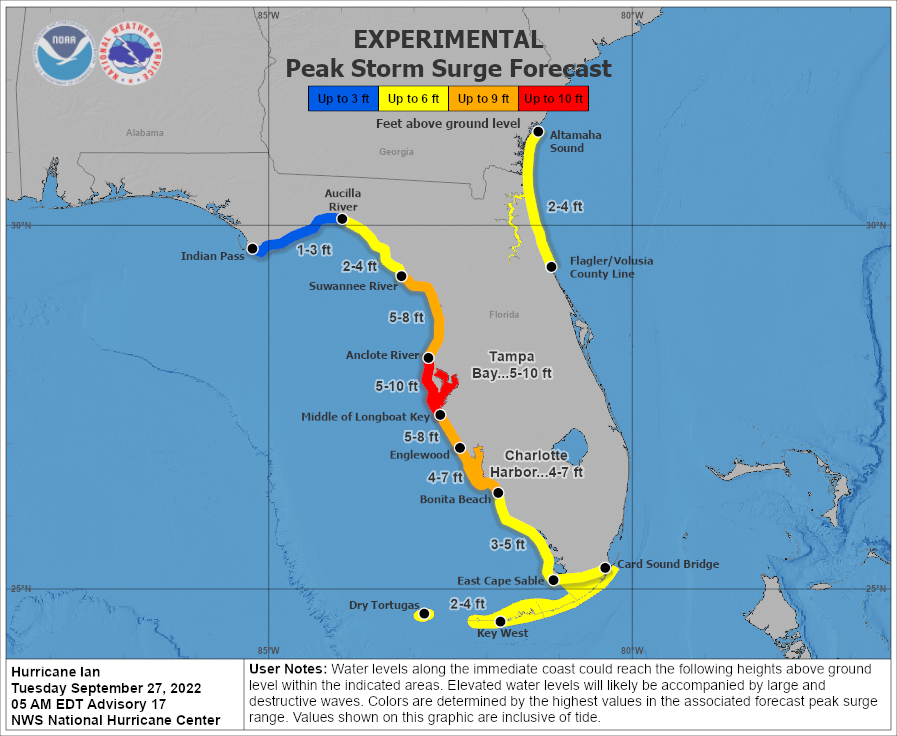 Flooding will also be a problem.